Local SEO Perth and Melbourne
Local SEO Agency for Local Businesses in Perth and Melbourne
Location, Location, Location!! SEO with a local focus. Target audiences in a specific area.
In today's digital age, with the vast majority of consumers across Australia turning to the internet to find local businesses and services, your online presence is more essential than ever. That's why investing in Local Search Engine Optimisation for your business is absolutely essential. 
Blackbox, a Melbourne and Perth based company, can help you to build, and grow your local business' online presence with our great range of Local SEO packages for small and medium businesses, Australia wide. Investing in a great SEO campaign and strategy is critical for getting your business to the top of local search engine results, primarily the ever-popular Google search.
Google My Business Optimisation

Rankings for Local Based Keywords

SEO Technical Audit

Ongoing Technical Fixes

Image Optimisation

Backlinking Audit

Local Directory Backlinking Activities

Local Social Backlinking Activities

Locally Based Keyword Research

Direct Competitor Analysis

Comprehensive Monthly Reporting

Google Analytics Setup

Traffic Analysis & Monitoring

Google Webmaster Tools

Blog Articles Monthly
We service all of Australia's capital cities including Melbourne, Sydney, Brisbane, Adelaide, Perth and beyond, with our in-house local team based in our Melbourne and Perth. Whether you're a local tradie or small business, looking to grow in your local market or a professional business looking to expand across your city, we have a custom Local SEO package to suit your needs.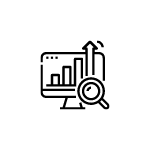 ROI Driven Strategies
ROI Driven Strategies
At Blackbox Design, we establish short and long term SEO strategies that generate valuable traffic to your website that converts into genuine leads for your business.
Complete Transparency
Complete Transparency
Our highly proficient SEO experts focus on delivering results and creating lead generating traffic by staying completely transparent with our clients.
No Contracts
No Contracts
We help you pick the right package based on your requirements and never bind you in a contract. If you don't see results, you can always move on.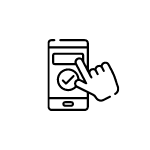 Holistic Marketing
Holistic Marketing
We integrate our extensive experience in design to ensure your website is structurally SEO optimised. As a result, you get to experience a holistic marketing approach.
What Is Local SEO?
Local Search Engine Optimisation (SEO) is the process of ranking a business based on its location or areas they serve.
Blackbox helps a business to rank locally based on its business location and the areas it serves and the keywords and key phrases that your customers are entering in Google search engine to find businesses like yours.
We then focus on optimising your website and Google My Business listing to get you ranking higher in search results for these crucial keywords and key phrases. There are hundreds of variables that make up the mathematical algorithms used by Google and search engines to determine the order business' listings will appear in the search results when any given key phrase or keyword is searched by a user.
These variables are what we call 'ranking factors' and it is these factors that we influence on your business' website to get your site ranking higher in Google search results for localised keywords.
How Does Blackbox Do Local SEO?
We will develop strategies based on your business and optimize your GMB profile so that you see your business in the Local Map Pack.
Blackbox specialises in the creation of user-relevant and friendly website layouts, Metadata, backlinks, on-page text links and exceptional on-page content and blog articles, specifically designed by our team of SEO trained Content Writers.
We offer unique and affordable SEO packages.
Our Local SEO Account Managers are results and product-driven and use a standardised approach to get you the results you need. We believe in success for your business and work to build an SEO campaign that will yield you the outcomes that your business needs to get ahead and get seen in the most popular search engines.
We'll work towards building your online presence across the top search engines. Get to know the individualised and hands-on approach we take to SEO for Australian small and medium businesses. Contact our team for a free consultation to discuss our options for Local SEO packages today.