Brochure and Capability Documents
Experienced Graphic Design Agency in Perth and Melbourne
Given today's reliance on digital media, beautifully crafted print communications now have greater influence than they ever did before.
Our strategically led, expertly designed print communications engage readers with carefully crafted graphic design and copywriting to convince and compel engaged audiences to take action.
Imagine walking into a Perth sales office or a new client meeting. You are handed an embellished brochure design. You can smell the ink and feel the quality. The razor sharp images glisten under the spot varnishes. The brochure is a tangible representation of their business professionalism.
From the detailed graphic design of high end corporate brochures, to sales catalogues or a simple brochure design, we have the experience to create stunning and effective print communications.
Blackbox offers a suite of design and related services to produce all forms of printed communications.
Graphic and Brochure Design Case Studies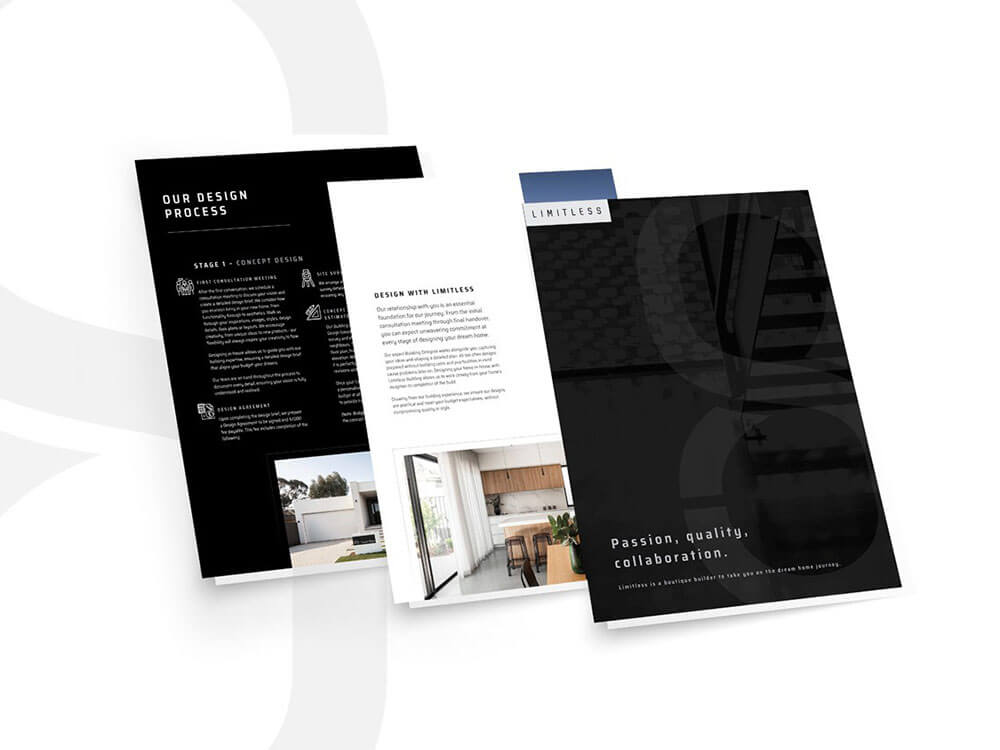 Print Communications
A well-written and error-free brochure can help you make a positive impression on potential customers and boost your sales.
Copywriting & proof reading
Brochure design
Corporate brochures
Sales literature
Presentation materials
Direct mail
Posters
Newsletters
Employer communications
Photographic art direction
Print management
The Blackbox team have been extremely professional, knowledgable and overall super helpful to work with. They are very responsive and able to create a website that matched the brief extremely well. Highly recommend!
Blackbox have completed webpages, brochures & google advertising projects for our businesses. These have all been completed on time and on budget to the highest standard. They are also very easy to work with. Highly recommended.
Hiring a creative design agency will simplify all your branding, marketing, and web design needs. We have answered a few frequently asked questions about our design agency in Perth and Melbourne. We hope it helps you.
Do you help with my content requirement?

Yes! Our in-house team of experienced content managers and copywriters will help you with content creation and proofreading for your marketing collaterals.

How much time do you take to finish a project?

It depends on the size and nature of the project. A complicated project can take a few months, while simple ones a few weeks. It also depends on the response time. It's because, you know, design is a highly collaborative process. It requires quick feedback to finish the project as early as possible.

How much does it cost for branding and logo design?

The best way to know is to discuss your project with our team. You probably know that a brand is much more than colours, designs, fonts, and logos but is something that connects you and builds your relationship with your customers. So, it all depends on the scope of your project.
If you have more questions about our design services and to discuss your business needs, contact our team now.