Experienced Digital Marketing Agency in Perth & Melbourne
Leading Digital Marketing Company
Blackbox Design is a local digital marketing consultant based in Perth and Melbourne with in-house digital team.
Partner with a digital marketing team who will truly back your business. Blackbox Design & Digital gets behind your business and celebrates your successes. As a full-service digital marketing agency with experience in all facets of digital, we take a holistic approach to your digital strategies. Whether you're looking for an integrated digital strategy with web design, SEO, and Social, or you want to focus on one area of digital, our team can help.
What to expect when you work with a trusted digital marketing agency in Perth and Melbourne.
LOCAL TEAM: We take pride in our in-house team of marketers who understand how to grow Australian Businesses
NO LOCK IN CONTRACTS: We back our strategies to deliver the results. There are no lock in contracts with any of our Digital Campaigns
COMPLETE TRANSPARENCY: Regular communication & monthly reporting on results & actions means you always know what work is being completed.
BESPOKE STRATEGIES: We'll tailor a digital strategy & campaign that fits your business, industry and the geographical locations that you service.
PROVEN RESULTS: We've worked with businesses in almost every industry vertical and generated sustainable results that last
HIGH PERFORMANCE TOOLS: We utilise state of the art tools for SEO, Google Ads, Web Design & more for all of our Digital strategy, design & execution.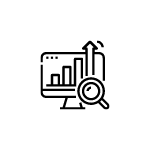 ROI Driven Strategies
ROI Driven Strategies
At Blackbox Design, we establish short and long term Digital Marketing strategies that generate valuable traffic to your website that converts into genuine leads for your business.
Complete Transparency
Complete Transparency
Our highly proficient Digital Marketing experts focus on delivering results and creating lead generating traffic by staying completely transparent with our clients.
No Contracts
No Contracts
We help you pick the right package based on your requirements and never bind you in a contract. If you don't see results, you can always move on.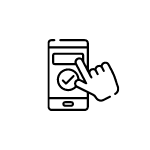 Holistic Marketing
Holistic Marketing
We integrate our extensive experience in digital marketing to ensure your website is optimized for SEO, and Google Ads/PPC. As a result, you get to experience a holistic marketing approach.
We create digital Marketing Strategies that improve your online presence
Blackbox Design is a boutique digital marketing agency in Perth and Melbourne with decades of experience.
Our comprehensive digital marketing approach exploits result-driving practices at each step to scale up your business with maximum ROI.
The digital world is an innovative, ever evolving and highly competitive place that has become more of another reality now. Every business focusing on long term growth and success needs impressive digital marketing to leverage maximum customers. Also, the digital space is congested. An out-of-the-box design and digital marketing strategy is the only way to withstand the tough competition here. To progress, it is indispensable to extend hands with an experienced local digital marketing team to grow your business.
Blackbox Design & Digital is a one-stop solution for all your brand design and digital needs. Our in-house team of brilliant digital marketing professionals have 20+ experience working in multiple sectors, including real estate firms, service industry, e-commercial retail, mining, manufacturing and engineering firms.
We support Australian businesses by offering an array of Digital marketing services for growing businesses and enterprises.
Our curated digital marketing services are tailored carefully according to your business needs to improve your online presence, brand image, generate more leads and convert them to sales.
Digital Marketing Melbourne Case Studies
Our Digital Marketing Services Include
Blackbox Design offers all the essential Digital Marketing services your business would require.
A company's website is often the first branded touchpoint experienced by consumers, which means its design and usability has never been more important.
Small Business, Big Impression!!!
Improve your Organic rankings, increase your website traffic and start converting visitors to your website
Google Ads gets your business' website to the top of Google Search results fast
Reach, Attract, Engage and Convert potential customers with Social Media Advertising
Build brand engagement, awareness and generate leads through Email Marketing.
Location, Location, Location!! SEO with a local focus. Target audiences in a specific area.
Get more conversions, increase website traffic and reinforce brand recognition
IT Infrastructure and Network Management encompasses the management, administration and organisation of IT policies, procedures, and processes.
Generate More Leads with Our Digital Marketing agency in Perth and Melbourne
Getting your business found by the search engines makes the first half of our digital marketing campaign.
We level up your online presence and help you generate more leads for your business.
Since 90% of all internet traffic comes from search engine results, it is imperative to use digital marketing strategies that present your business on the first page of SERP. SEO is the best way to get your website ranking organically in Google Search Results. This popular search engine is where most people go today to find businesses, so you must be seen in this vital real estate. The right orchestration of an SEO campaign will naturally ramp up your bottom line. With outstanding expertise in SEO, we know how to optimise the different aspects of SEO to your website.
If your business needs quick results, Google Ads will get you to the top of search results FAST! Google Ads is a powerful tool to expand your business efficiently without having to wait.
Social media marketing is another effective way to reach a wider audience. Utilising ad campaigns in Facebook, Linkedin, Twitter and Pinterest help bring maximum targeted visitors that convert into buyers.