Small & Medium Business Web Design Agency
Small & Business Website Design
93% of online users decide on a service/product based on a website's design.
We create website designs for small and medium businesses with aesthetics, functionality, and usability in mind.
Blackbox Design and Digital are a team of custom, E-Commerce, and small business website developers and designers based right here in Australia in our Perth and Melbourne offices. That means, when you discuss your website design requirements, you're speaking directly with the team who are designing, building, and launching your website.
We work closely with your team to understand your marketing objectives, your customer's needs and wants, and a create a website design that fits your branding and capture your audience's attention.
We develop websites that are user friendly, with clearly displays messages, engaging visual content and imagery, and clear call-to-actions that cumulatively generate more leads from your target audience.
UX Web Design
UX Web Design
We understand the objectives of a business and apply UX best practices to provide a positive and memorable experience to the target audience.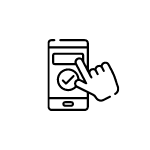 Mobile Responsive
Mobile Responsive
52% of internet traffic comes from searches on mobile devices. We create responsive web designs that adjust to mobile and tablet effortless.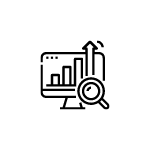 SEO-Friendly
SEO-Friendly
We incorporate SEO technicalities into every web development project we undertake to ensure your new site has all the fundamental elements to compete in Google Search from Day 1.
Built for Speed
Built for Speed
We custom design all our websites to ensure the code base is light and loads efficiently on most types of internet connections.
Small and Medium Business Website Case Studies
We provide fast and secure WordPress web design and development services in Perth and Melbourne. WordPress is the most trusted and popular content management system (CMS) we use. Our team has years of experience and expertise in developing high-performing, responsive and easy to manage WordPress websites for clients from various niches. From landing pages to eCommerce, any web design is possible with WordPress.
Our in-house team of expert web developers specialise in customising and developing high performing BigCommerce websites with the best plugins and themes that meet your needs. Our unique BigCommerce websites are also compatible with all platforms, including mobile, tablet and desktops. BigCommerce is a scalable cloud-hosted SaaS-based eCommerce platform suitable for multifunctional big, medium and small businesses with unique capabilities. It is also easy to use and maintain.
We are the experts in providing end-to-end Shopify website development, customisation and maintenance services. Shopify is one of the best eCommerce web development platforms.. Our expert web design and development team can turn any requirement into high-performing and fully responsive Shopify eCommerce websites. Our UX-driven web designs focus on creating an engaging customer-focused website; which is also easy to manage.
About Blackbox's Website Design Team in Perth and Melbourne
Blackbox Design is a full-service design and digital agency offering the best value web designs for small businesses in Perth and Melbourne.
Our stellar small and medium business web designs are modern, clean and functional: the creative craftsmanship of our designers using the best contemporary design and digital practices that break the challenges small businesses potentially come across in digital marketing.
Our experienced in house team of graphic designers and web developers have more than 30 years of experience in developing exemplary web design solutions for many successful small businesses. In a market inundated with giant competitors, our professionals take advantage of your untapped potential in combination with our expertise to get you to your niche market.
Our Small Business Web Design Services Include
Customised Website Design

Extensive Selection of Templates

Functional & Responsive Layouts

Mobile Optimised Websites

Attractive Designs & Layouts

Expert SEO Optimised Content Writing

SEO Friendly Web Designs

Secure with SSL Integrated Web Hosting Services

A Variety Of Stock Images

Clean & Concise Sitemap & Structure

Existing Website Migration
Small Business Web Design and Development process With Blackbox
A good website design is more than just selecting and designing the right colour palette, layout and other visual design elements.
A website design is an amalgam of creative thinking and the expertise of professionals effectuating a website to see the maximum gain. We make this process simple, memorable and exciting for small businesses.
Our web design and development team will work with you together as a team to create websites that put your goals and vision on point with elegant, logical and functional design features. Our talented team ensures your website generates more traffic, conversions and sales.
Your business is unique, and so is our web design strategy. We have extensive knowledge in customising and building websites with leading CMS systems like WordPress and Shopify that works for every client's unique requirements. We also offer reliable web hosting services with SSL integration and third party API integration services for all website designs.
Our small business web design services include:
Custom e-commerce website designs

Custom WordPress website designs

Websites with custom property portals & customer management systems(CRM)
How to get the basics right for website design and development?
Having a great website is the first and most essential step of taking your business to the digital realm.
No matter how great your service/product rendering will be, web-savvy consumers make a judgement based on your web design. It takes just 5 seconds for them to decide whether they want to stay or leave your website. It is the current attitude of consumers, pointing up the importance of professional and catchy websites.
As a start-up or a sole proprietorship, more often than not, your website design is the ultimate deciding factor of where you can see your business going in a few years. It is a great looking website that helps small businesses like yourself create an unfailing identity to differentiate from other big and small competitors. A great looking website for your business is no more an option but a necessity now. Investing in creative and functional web designs is indeed the best investment you can make today to grow your business in Perth, Melbourne and beyond.
If you're looking to create a highly responsive website that will help you generate conversions through sales and enquiries, contact the highly skilled team at the Melbourne and Perth based Blackbox for expert small business Website Development and Design. Many websites lose out on SEO Rankings and draw poor performance in Google Ads campaigns simply because they don't have the right structure, are poor to navigate for user experience and they don't have the right calls-to-action. They are also brought down when it comes to converting traffic that lands on the website by a website that is not Mobile Optimised. With mobile playing a crucial role in where potential customers search for products and services, having a mobile friendly website is more important than ever. All our small business website designs are mobile optimised to help convert your traffic into sales and turn visitors into customers.
Start Your Project With Blackbox Design
Create Big Impressions with our Small Business Website Design Services in Melbourne and Perth
Our expert in house team at Blackbox Design passionately develop websites for small business that are appealing, fast and easy to navigate with spot-on content. No design is complex or unrealistic for us.
Blackbox Design also provides digital marketing services to uplift your website and grow your business online.
Our digital marketing services for small business websites include:
SEO Optimisation

Local SEO

PPC/Google Ads

Social Media Campaign

Email marketing

Remarketing
Our team at Blackbox Design build websites that connect businesses with their customers. Here we have answered some of the questions that we are asked often. We hope our FAQ section helps you.
To explore what we can offer to your business, we recommend reaching out to our team and having a chat.