Website Maintenance and Website Security Packages
A Professional Website Maintenance Agency in Perth & Melbourne
We manage your websites, keep them up to date and professional to help your business run smoothly.
Whatever your needs are, our team can work with you and resolve the concerning issues to keep your website well-maintained and protected. We can help your website with
Superior performance and user experience
A healthy website that's always up
Error-free and fast
Safe from hackers and malware
Optimum support for custom CMS websites
Improved search engine optimisation
Overall proactive website support
At Blackbox Design, we provide quick assistance for fixing technical issues and downtime. We can also help with content delivery network setup and configuration under special terms and conditions.
Need a quick website recovery or a new website design? We can help you. Connect with us and let us work together on improving your online business.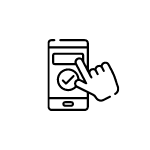 Proactive and On-demand Support
Proactive and On-demand Support
We offer proactive and tailored on-demand website support services from fixing technical issues to upgrades and content updates to ensure the finest website performance.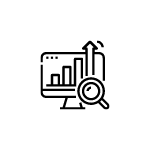 Website Maintenance Packages
Website Maintenance Packages
Our website maintenance package includes all the upgrades, updates, edits and troubleshooting to ensure your website is error-free, safe, reliable, fast, and compatible.
Reliable Web Hosting and Backup
Reliable Web Hosting and Backup
We provide reliable web hosting services and take care of regular backups to fortify your website and ensure nothing is lost in case of a malware or hacker attack.
Website Security
Website Security
We protect your business from security breaches by identifying vulnerabilities and regularly updating software plugins, removing broken links or malicious codes.
Website Maintenance & Security Solutions Tailored For You
In addition to building a superior website and hosting, we take care of maintaining your website.
Keeping a website well-maintained is critical for businesses to keep their customers engaged. When visitors land on a website, it takes only a few seconds for them to decide on any further engagement. First impressions are the look and feel of the site, and the second impression are the user experience. Without upkeep, websites offer a bad user experience, which, in turn, can also negatively impact Google rankings.
Whether you are a big business or just a start-up, we can help manage your website needs and issues to deliver a great user experience to all your customers. We offer both on-demand and proactive support with our web maintenance packages that we can tailor based on your specific needs.
Our on-demand website maintenance services include everything from domain management, adding new pages and new features, to software updates and performance optimisation. We will resolve any kind of website issue, and you can reach out to us at any time by dropping us an email. Our team can also redesign your website to improve its performance if you need it.
Website Security
We will take the hassle out of your website by taking care of your website safety and security whilst you can focus on your business.
Websites are driven by various complex software, each having its unique functionalities. Outdated security plugins, broken links, insecure themes, spam messages and old software versions make your website vulnerable to cyber attacks and hacking. A website security breach not only ruins your brand's image but impacts your business financially. In addition, Google can also blacklist your website if your website is infected with malware or hacked. If you think your website is being hacked or blacklisted, don't worry, we are here to help you.
We fortify your website with our website security packages. Our expert website maintenance and security team can protect your website from malicious attacks and hackers by fixing your security vulnerabilities on time. Your websites, applications, and APIs are safe with us. No matter the size of your business, we provide fast, safe, and reliable security updates and security maintenance programs to protect your business from threats.
Blackbox Design: An On-Demand Website Security and Maintenance Company
We know your website means everything to you, so let us help you maintain your website with our premium website maintenance and support services.
Having a website is just not enough for online success. Web maintenance is the actual process that keeps your site healthy and helps to assist in continued long-term success.
Websites without regular maintenance become outdated, slow, and more susceptible to virtual attacks. Your business can also be at a high risk of losing sensitive information like client details and company assets to hackers. This, in turn, can impact your online reputation, leading to lost sales and visitors. So, to ensure online safety and security, businesses need to team up with a reliable and highly professional web maintenance company that provides end-to-end solutions for profitable online growth.
Blackbox Design provides a hassle-free and reliable web maintenance services for big and small businesses to help them achieve scalable online results. We have the best website management team who can take care of everything from updating software plugins and contents, removing broken links, checking page load speed to running a backup. Our website maintenance packages are convenient and flexible for any business looking forward to keeping their business on the forefront that's free from errors, bugs, and threats.