Corporate Website Design Ideas
Websites have replaced stores and buildings as the faces of businesses. This shift in perspective means your website should be attractive and functional, which helps to pull clients. Think of your website as another sales personnel. Wouldn't you want them to be efficient, engaging, and provide clear answers to your clients?
Need help figuring out where to start your corporate website design journey? We have compiled some ideas to inspire you to build your corporate website in this blog.
Key Considerations to Design Your Corporate Website
Before looking at templates to get corporate website design ideas, we will discuss a few things you should consider below.
1.     Know Your Target Audience
It is vital to start by keeping your website users in mind. Since you are attracting clients through your website, you have to focus on making it easy for them to use.
You can quickly learn more about your website users by answering these questions:
What industry do your clients work in?
How do your clients communicate and think?
What are the challenges your clients face?
How are you solving your client's biggest problems?
2.     Research Your Competitors
Researching your competitors can give you ideas for starting your website design.
Take notes of what your competitor's website is doing right and analyse any gaps. Look at the type of information they portray to get advanced ideas on how to style your website.
After researching your competitors, leverage your unique value proposition to build your website.
3.     Eyes on the Prize
After you know your clients and research your competitor's website, the final thing to consider is the end goal. This means that you should have your eyes on the prize and think of the 'why' behind building your website. Some of the main purposes of designing your corporate website may be:
Are you designing your corporate website to engage your visitors?
Do you want to achieve sales leads from your website?
Or do you want to give them information about your business?
Once you pinpoint the end goal, you are ready to look at corporate website templates.
Corporate Website Designs to Inspire You [Designed by Blackbox Design]
1.     Black Cat Syndicate
Often, corporations' websites need to be aligned with their brand identity and strategy.
Black Cat Syndicate was challenged to communicate its brand image with clients through its website.
Our design and web developers in Perth held strategic sessions to understand a clear business path.
The development of the brand's identity was then part of a comprehensive rebranding effort. The roll-out across the organisation includes:
Website design and development
Marketing graphics
Sales literature
To know more about the project, click here.
2.     Healthy by Design
Another project completed by Blackbox Design was for Health by Design. The work included re-developing their websites in Australia and the United States.
Health by Design experienced rapid growth by offering wellness programs. However, their website did not represent the values of their product offerings accurately.
Blackbox Design streamlined the marketing communication message on Health by Design's website.
Want to align your marketing communication channels? Start a project now with web developers in Perth by clicking here.
3.     Engenco
Many websites fail to portray the rich history of organisations precisely.
The Engenco group wanted to create a website highlighting their high-quality solutions and history.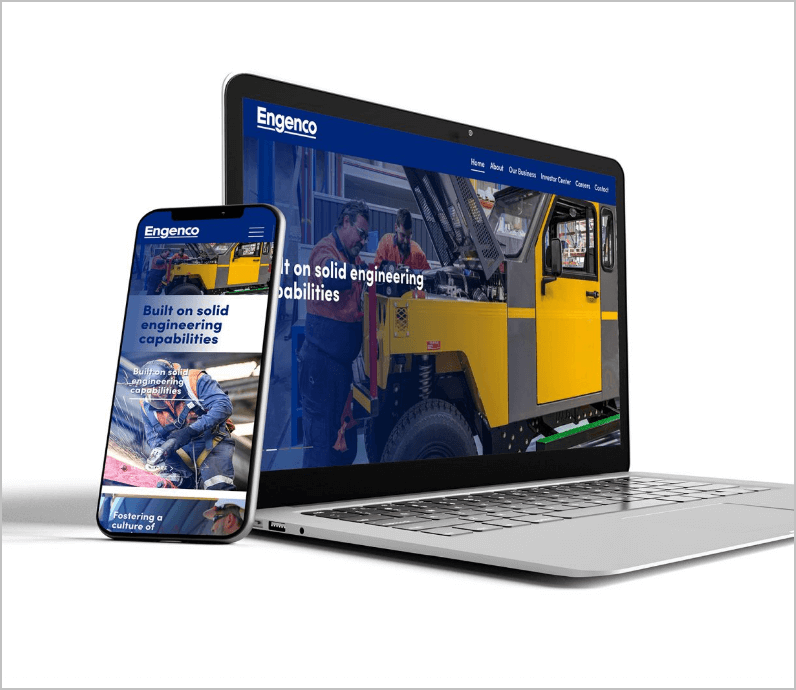 Blackbox Design's professional team of web designers in Melbourne developed a custom-designed website best suited for Engenco's history. The modern and robust Design also helped to indicate the company's capabilities.
To view Engenco's complete project, click here.
Start Your Corporate Website Design Project
Building a corporate website on your own is a time-consuming process.
Take the smart decision and assign your corporate website design projects in Perth and Melbourne to Blackbox Design. We will take care of your website development, branding & strategy, digital marketing, and other design needs.