Corporate Website Design and Development
Website that creatively communicates your brand
Custom Website Designs that create a cohesive and professional digital experience
Blackbox Design is a leading website design agency and we create websites that users instantly connect with and that gets them engaged with your website and, in turn, your business.
Whether it's a custom design, a small business website, or a complex E-Commerce store. our cxreative Directors will oversee every application of your Brand onto your new Website, to ensure it is delivered to match your exact vision and target audience
Blackbox Digital have a team of custom web designers, developers, and UX experts right here in Australia in Perth and Melbourne. That means, when you discuss your website design requirements, you're speaking directly with the team who are designing, building, and launching your website.
UX Web Design
UX Web Design
We understand the objectives of a business and apply UX best practices to provide a positive and memorable experience to the target audience.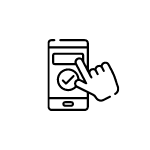 Mobile Responsive
Mobile Responsive
52% of internet traffic comes from searches on mobile devices. We create responsive web designs that adjust to mobile and tablet effortless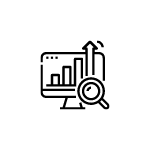 SEO Friendly
SEO Friendly
we incorporate SEO technicalities into every web development project we undertake to ensure your new site has all the fundamental elements to compete in Google Search from Day 1
Built for Speed
Built for Speed
We custom design all our websites to ensure the code base is light and loads efficiently on most types of internet connections.
Corporate Website Design Case Studies
Our Development team take our Designers' vision for your Website, and make it a reality.
A website is your virtual shopfront, customer support, and brand identity rolled into one. Our creative team will conceptualise designs that engage, convert & delight
You want your audience to stay on your website and that comes from developing a site that is user friendly, clearly displays messages, has engaging content and imagery, and has clear call-to-actions.
You also want that website to convert your visitors into customers.
Whether you're a small business looking to increase enquiries or a large national corporation wanting to promote your products and engage new clients, our website designs are built to not only look great – but to convert your traffic into customers.
Our designs are built on industry leading technology and platforms that are utilised by some of the biggest companies in the world. These platforms have a user friendly functionality for making changes and edits which gives you full autonomy over your new website.
We provide fast and secure WordPress web design and development services in Perth and Melbourne. WordPress is the most trusted and popular content management system (CMS) we use. Our team has years of experience and expertise in developing high-performing, responsive and easy to manage WordPress websites for clients from various niches. From landing pages to eCommerce, any web design is possible with WordPress.
Our in-house team of expert web developers specialise in customising and developing high performing BigCommerce websites with the best plugins and themes that meet your needs. Our unique BigCommerce websites are also compatible with all platforms, including mobile, tablet and desktops. BigCommerce is a scalable cloud-hosted SaaS-based eCommerce platform suitable for multifunctional big, medium and small businesses with unique capabilities. It is also easy to use and maintain
We are the experts in providing end-to-end Shopify website development, customisation and maintenance services. Shopify is one of the best eCommerce web development platforms.. Our expert web design and development team can turn any requirement into high-performing and fully responsive Shopify eCommerce websites. Our UX-driven web designs focus on creating an engaging customer-focused website; which is also easy to manage.
Experienced and Local website development agency
Blackbox are a locally based, in-house team of designers and web developers with extensive experience in developing websites using different technologies including Worpdress, Shopify, big Commerce, and Custom PHP/Angular
We've developed sites for all industries. From custom designs for large mining corporations, E-Commerce stores for retailers, to small business websites for trades and professional services.
Our sites can be custom coded to fit to your exact requirements. These sites are developed to your specifications. That means, you get the precise functionality, branding and design you need to promote and represent your business.
Alternatively, we can build template based websites for small businesses to fit to your needs and budget. These small business websites will match to your branding, and you can select the design, images and style that best suits your business and your industry.
Our Locations
Blackbox Digital has a team of custom web designers, E-Commerce, and small business website developers based in Australia in our Perth and Melbourne offices.
At Blackbox Design, we design websites that build lasting connections and experiences. We started our journey in the year 2005. Since then, because of our dedicated and proficient team of in-house web designers and developers, we have gained the trust of our clients as a leading professional web design company in Melbourne. We have the right blend of expert web designers, developers, and digital marketers to provide web designs that excel at creating solutions for your business.
Blackbox Design is a creative web design agency in Perth that creates beautiful, responsive, and engaging websites that are user-friendly and offer seamless navigation. We help you make a difference and stand out in the crowded and highly competitive digital world, taking your business to your customers and beyond.
Our team at Blackbox Design build websites that connect businesses with their customers. Here we have answered some of the questions that we are asked often. We hope our FAQ section helps you. To explore what we can offer to your business, we recommend reaching out to our team and having a chat.
melbourne design agency - FMG

design agency perth - blueprint homes

seo firm melbourne - Golden Group

brand agency perth - AGR